Because it's my final Trailer Trash post! Sad face. Writing this blog for Catalyst has been an absolute blast, but the end of this also spells the long-awaited end of the uni semester, so I'm sure no one's complaining. Besides, as you read this I'll be getting lost somewhere in the streets of Vancouver, so I've welcomed in the end of the school year with open arms.
To celebrate/commiserate, I'm gazing into my movie crystal ball and sharing with you, my two to seven readers, what flicks I'm most excited to check out in the upcoming months. So when you next head to your nearest cinema you'll still have my crazy little voice in the back of your head advising you on what you should and shouldn't see. Hopefully. But probably not.
Here's the blockbusters I'll be throwing my money at to see out
the rest of 2013, accompained with some of my favourite, occasionally unrelated gifs.
THE HUNGER GAMES: CATCHING FIRE
Release Date: November 21
Yes, I'm psyched about the next Hunger Games instalment like a screaming tweenage girl. As a huge fan of the books, this next film in the series is where things really start to get interesting – after Katniss (Jennifer Lawrence) unwittingly sparks an uprising in the post-apocalyptic world of Panem, President Snow aims to put a stop to the rebellion by throwing her and Peeta (Josh Hutcherson) back into the Hunger Games, with a new arena, new competitors and new rules. But is everything really as it seems?
See it for: The action-packed sequences, biting social commentary and Elizabeth Banks' ridiculous outfits/impeccable comic timing. Oh, and J-Law kicking butt in a tight-fitting bodysuit, obvs.
CARRIE:
Release Date: November 28
Horror remakes are never usually something to get excited about, but I'll make an exception for this. Promised to be based closer to the original Stephen King novel, it follows high school outcast Carrie (Chloe Grace Moretz) who develops telekinetic powers as a result of her disturbingly religious mother Margaret (Julianne Moore). The 1976 original is a cult favourite, so let's hope director Kimberley Peirce can do it justice.
See it for: The unbelievably talented 16-year-old Chloe Grace Moretz, whose bad-ass in pretty much everything she does. And let's not forget that bucket of pig's blood.
THE WOLF OF WALL STREET:
Release Date: December 12
Martin Scorsese's newbie based on the best-selling true story looks to be a doozy – Leonardo Dicaprio is Jordan Belfort, a wealthy New York stockbroker who falls into crime and corruption. Leading a stellar cast including Jonah Hill, Matthew McConaughey, Spike Jonze and former Neighbours starlet Margot Robbie, it's set to become a cult modern classic.
See it
for: Scorsese. Because Martin Scorsese. A welcome return to fine drama for him after the family-friendly Hugo, the average Shutter Island and a couple of music documentaries.
ANCHORMAN 2
Release Date: December 19
Let's be real, who isn't excited for this? Sequels are always dangerous territory, but nobody seems to be worried about Will Ferrell reprising his most famous character – the womanising, 1970s San Diego news anchor Ron Burgundy. Steve Carell, Paul Rudd and Christina Applegate are all back in tow, plus a slew of big-name guest stars which should propel this into being the biggest comedy of the year. Stay classy.
See it for: The fact it's an Anchorman sequel. It's kind of a big deal.

THE SECRET LIFE OF WALTER MITTY:
Release Date: December 26
A serious turn for Ben Stiller, this Boxing Day blockbuster looks to be more Life of Pi than Zoolander. It follows Stiller's Walter Mitty, a middle-aged, bored office worker who escapes from his mundane life and into his own elaborate fantasies. Also starring Kristen Wiig, this looks to be a surreal, inspiring and potential surprise package for our summer movie season.
See it for: A change of pace for the two comedic leads and the incredible panoramic visuals – check out the trailer to see what all the fuss is about.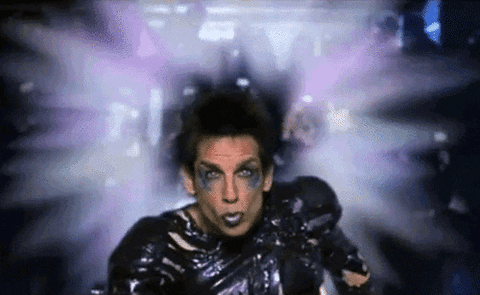 These are only the big blockbusters I'm talking about here, and they only begin to scratch the surface of what's to come. As a fan of quirky indie dramedies, I'm also keen to see high school air-puncher The Spectacular Now, James Gandolfini's final role in rom-com Enough Said with Seinfeld and Veep favourite Julia Louis-Dreyfus, and the middle-America family tale August: Osage County with a huge ensemble cast led by Meryl Streep and Julia Roberts.
It's been a pleasure to write for Catalyst this semester and I hope you've enjoyed reading my weekly movie ramblings as much as I've enjoyed writing them. Special thanks to Dragana, Nathan and Andrei for giving me the opportunity to write here, as well as doing a brilliant job on the Catalyst magazine and website for 2013. If you want to keep in touch, follow me on Twitter (@jaymasciulli) or drop me a line in the comments below.
Film to me is more than just a two-hour escape from the real world – it is the real world, and has the power to entertain, inform and change the world forever. So keep watching, discussing and writing about your movie and TV experiences and share your thoughts with those around you – I know I sure will. Peace out.
Jayden Masciulli